SHOREDITCH
123 Bethnal Green Road,
London E2 7DG
Mon to Sat 11–7 • Sun 10–5
NOTTING HILL (POP–UP)
189 Westbourne Grove,
London W11 2SB
Mon to Sat 10–6 • Sun 11–5
Amazing terrariums for Corporate & Wholesale
020 7739 5008 • hello@fourstore.co.uk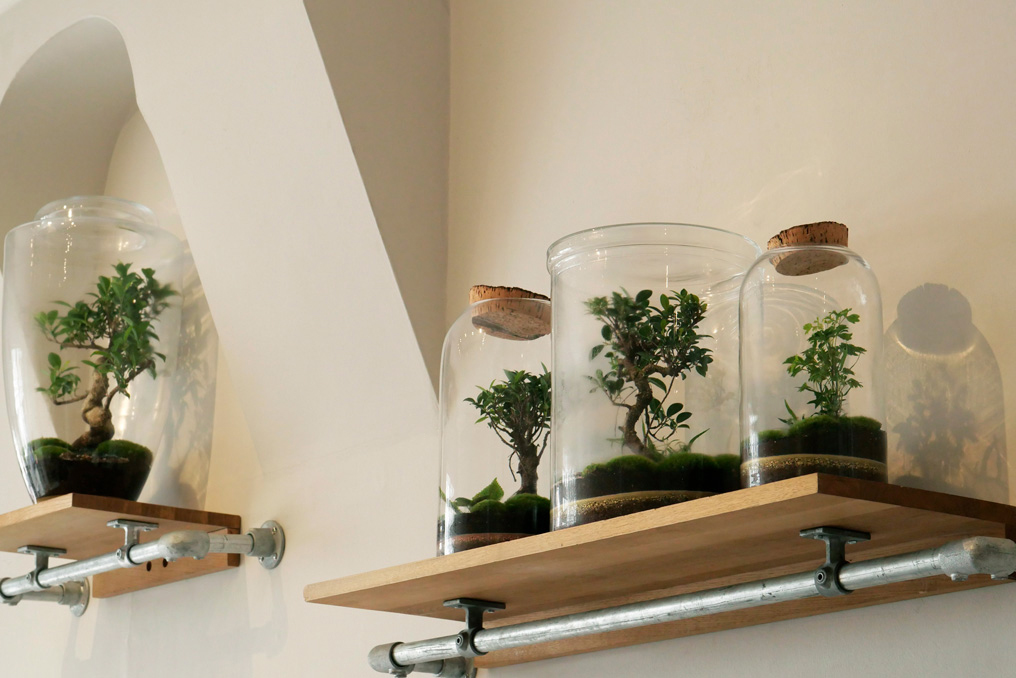 For Offices
We have sleek, beautiful terrariums that allow you to bring the goodness of the outside into your office, with minimal effort and fine effect.
In a climate where employers are now paying more attention to the working environment of their staff, you can easily create a more appealing environment by introducing office plants.
Studies have shown that plants and greenery promote productivity in the workplace as well as brightening up the atmosphere. While flowers are beautiful when fresh, they can be expensive and difficult to maintain. Our terrariums require little after-care and last for many years.
If you are thinking to add some green in your office please get in touch and we can help. Whether it's something small for the desk or a larger statement piece, you can find something suitable from our collection.