Terrariums by Green Factory available at Four Store London
123 Bethnal Green Road,
Shoreditch, London E2 7DG
020 7739 5008
From Wednesday 13th May,
we are open daily
11–4
RE-OPENING
Updated Wednesday 13 May
The Four Store in Shoreditch has now re-opened
its doors to customers, as of Wednesday 13th May,
with the PM's permission.
We will operate a two-at-a-time system in the store,
in order to maintain a safe distance from one another.
We very much look forward to seeing you there.
Orders can still be made by telephone or mail order — doorstep delivery or store collection can be arranged
at your convenience.
Please continue to look after yourselves,
and one another.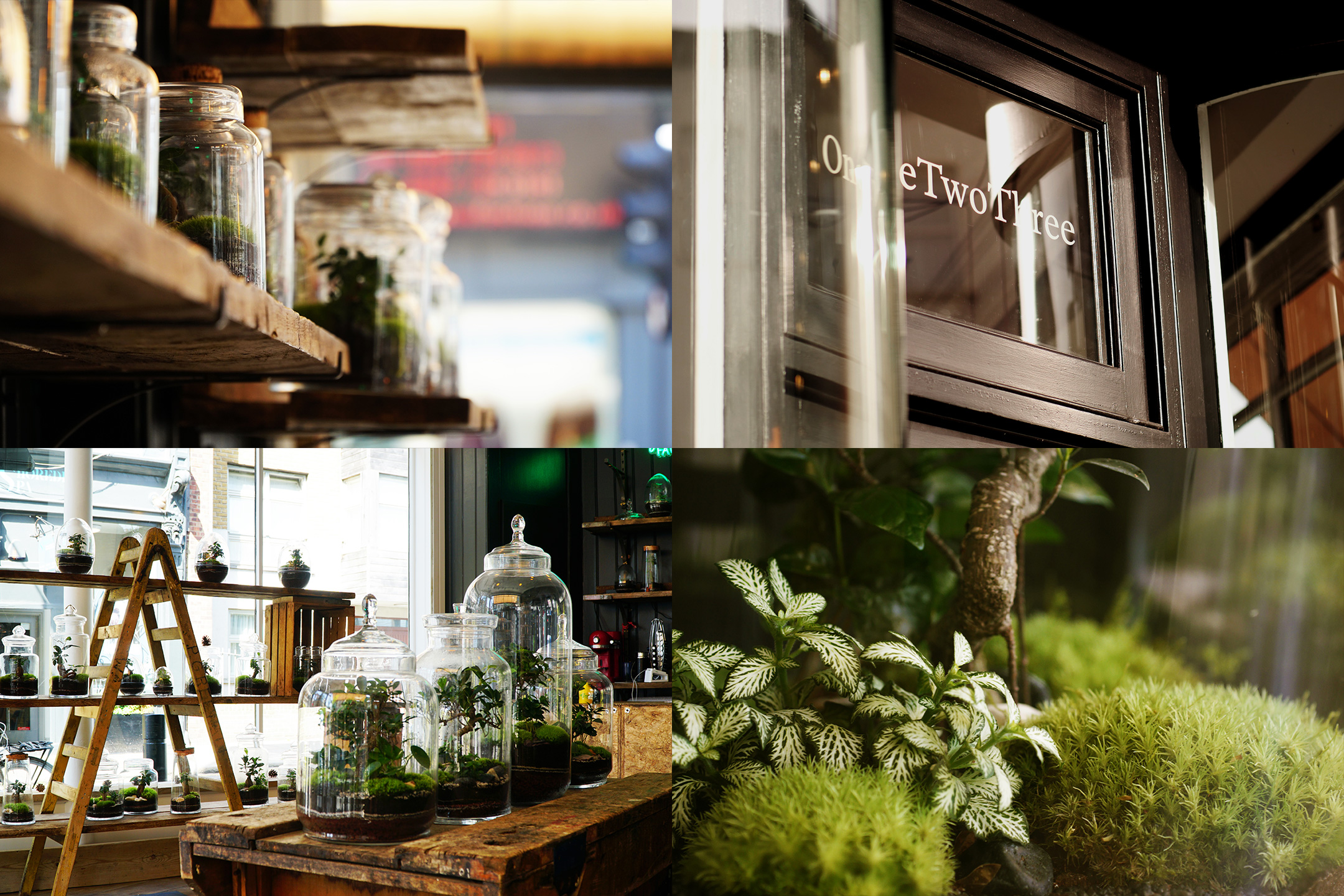 Did you know?
The concept of soil and plants in an enclosed glass vessel, or terrariums, originate back to the 1840s when English botanist Nathaniel Bagshaw Ward is credited for the invention. The trend spread throughout the Victorian era and they were known as the Wardian case. His experiment indicated that plants can be sealed without ventilation and continue to thrive, and here we are today still enjoying the beauty of terrariums.